You just looked out of the window and saw someone taking pictures of your house! Before you could go and ask the person the reason for it, he was out of sight. Does that sound familiar? Now you're wondering "why would someone be taking pictures of my house?"
An appraiser looking for comparables is the most likely reason why someone would be taking pictures of your house, as a rule. However, there can also be other reasons like someone just taking design inspiration from your home, a real estate agent performing BPO, and others.
Read on to learn in detail about all the possible reasons someone would take pictures of your house, the related rules, and finally, what you can do about it.
9 Most Likely Reasons Why Someone Would Be Taking Pictures of Your House
1. An Appraiser Taking Photos of Comparables
An appraiser is a person who determines the market value of an asset, especially in the real estate industry. The appraiser is supposed to give a fair value of an appraised asset using observation, statistics, facts, and other information.
Generally, when you sell your home, the buyer's lender has to appraise it before it can issue any loan. The appraiser's function is to inspect the exterior and interior portions of the house. So they might be taking photographs in order to substantiate their findings and decisions.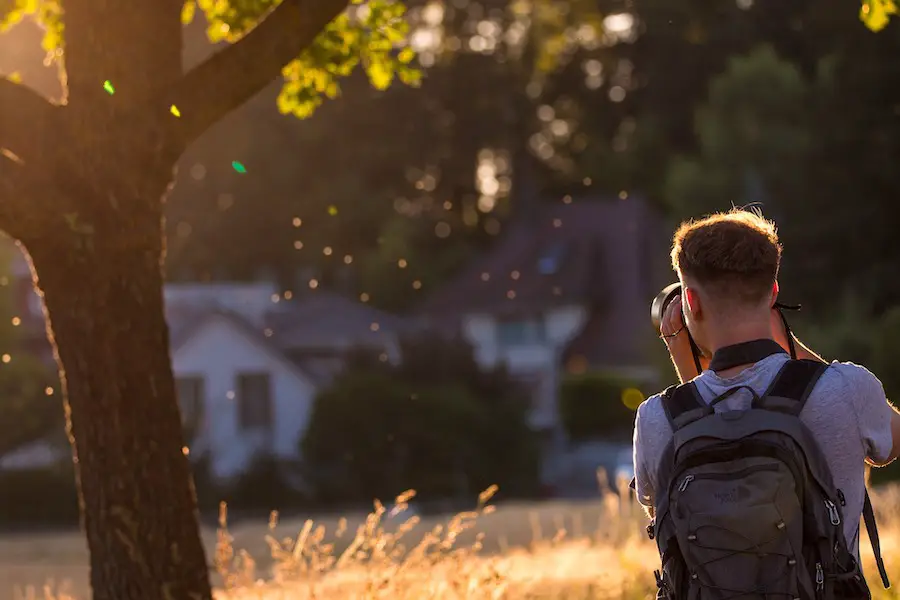 Also, maybe the appraiser has to appraise a house in your neighborhood. So, they may be taking pictures of your home for comparables (as reference points).
Did you buy your home recently? Then the chances are that the value of your home highlights the true nature of the market in your surroundings. It could be likely that the appraiser needed to take photographs for a comparable sale in their report.
---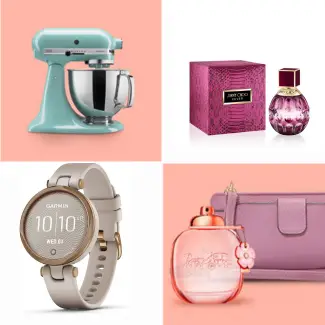 ---
2. Someone Looking for Design Inspiration
It could be that someone was fascinated by the colors of your house. Or maybe, they were be attracted by some unique design feature you have in your home or front yard. 
To get some design and landscape inspiration, they might have stopped to take photographs of your house to save it for later reference purposes.
3. You Applied for a Loan Modification
Did you apply for a loan modification recently? Then remember that before your lender can sanction your request, usually they would evaluate the condition of your house, along with the recently sold or active comparable listings.
The photographs can help inform the lender about the condition of your house, street, and neighborhood overall. 
The lender can then finally determine the value of your home, along with the necessary additional information collected by the real estate agent, to substantiate the loan modification request you have made.
4. A Real Estate Agent Performing BPO
A BPO, which stands for a Broker Price Opinion, is an unofficial estimate of a property's value, and is based on various characteristics of the property being considered. 
When conducting an assessment for a BPO, a licensed real estate agent might photograph:
Your House
Your House Number
Exterior
Street In Both Directions
Then, all the information, along with an in-depth evaluation about the neighborhood, recent home sales, and the overall market condition, is used to estimate the property's potential market value.
5. You Are Facing a Foreclosure
Is your home facing foreclosure? Foreclosure simply means the action of taking possession of a mortgaged property when the mortgagor is unable to keep up with their mortgage payments.
If your house is currently going through this process, the chances are high that the lender needs to know its condition. In most instances, only the photograph of the exterior of your house will be taken in such a scenario. However, sometimes, you may be asked to allow the lender's contractor to take photographs of the interior of the property.
As a responsible homeowner, whenever you allow someone to take photographs, especially for the interiors of your home, ensure that they have the required credentials for performing that task.
6. You Recently Bought an Insurance
Did you recently buy insurance coverage? Then it is possible that the insurance company representatives are taking photographs of the exterior of your house.
Insurance companies usually request photographs of the property they are offering coverage for from time to time for various reasons. Therefore, that could also be a reason why someone would be taking pictures of your house.
7. City Code Inspector Taking Photos of Code Violations
Have you recently violated any housing code or bylaw knowingly or unknowingly? If you have, and the violation had come under the radar of the city code inspectors, they might be taking pictures of your house, or that portion of your property, to use as evidence of your violation.
The best way to find out if that is the case is to contact your town or city's building department, local building inspection office, or zoning and building department.
8. A Scammer Taking Photos of Your House
Maybe you have a nice-looking house, and it has now become the target of rental scammers. The scammers can take pictures of your house, upload them on home renting apps or social media, and then ask potential renters for cash upfront or as a deposit to allow them to view the property.
A 2018 study conducted by ApartmentList.com, showed that 43.1% of renters had encountered listings that they suspected were fraudulent and 5.2 million US renters had lost money to rental fraud.
To protect yourself against rental fraud, as a homeowner, you have to educate yourself on how to detect and avoid rental scams. 
9. A Criminal Targeting Your House
The final reason why someone would be taking a picture of your house is that your house could be a target of a criminal or thief. And this reason is what causes the most panic and concern, so it is essential to take the proper precautions to avoid this issue.
Did you know?  Every 15 seconds, a home burglary occurs in the United States! That means approximately 4,800 burglaries happen daily. (Burglary refers to entering a building with the intention of committing a crime, especially a theft)
If you notice a highly suspicious person and none of the previously highlighted reasons fit into the context, it is better to take the safety steps. 
The best step to take is to immediately contact your non-emergency local police number and report the incident and your suspicions.
Watch this video for signs your house is being watched.
Can Someone Take Pictures of My Property Without My Consent?
Generally speaking, according to FindLaw.com, a stranger can take photographs at any public place or any private place of their own or which they rent. However, if someone is present on someone else's private property, then the photographer should ask for the property owner's consent.
Now, you might be concerned about your privacy rights. But as highlighted by LegalDefinitions.co, it is NOT Illegal to take pictures of the outside of someone's house as long as the person takes it from a public place.
If the outside of your home is clearly visible from the street, anyone can probably take a photograph of your home. However, there are indeed some exceptions related to this matter.
If someone takes a photograph of private property while trespassing (trespass means to enter someone's property without permission), they will be in trouble
Using the photograph for commercial purposes (even if taken in public) is a different story as various issues can happen with the commercial photo.
If the person's intent is to harass by surveilling a person outside of their home, then that might be the cause of potential charges.
What Can You Do if Someone Is Taking Pictures of Your House?
Here's what you can do if someone is taking pictures of your house:
First, try to ask the person taking the photograph why they are doing it. Generally, good communication can solve all misunderstandings and allow you to determine the right course of action.
If possible, also try to ask to see a form of identification or other credentials of the person so that you can ensure they belong to a professional organization or authority, like an appraiser agency, real estate agency, etc.
If you really feel that the person taking a photograph of your house is suspicious, report it to your local police station as soon as possible.
Try to establish a friendly relationship with your neighbors so that they can also keep an eye out for any trespassers or people taking pictures of your house, and inform you if they notice any suspicious activity around your property.
Lastly, you can consider installing proper security and surveillance systems in your home as a precautionary measure. This way, you will always know who is out there clicking the pictures of your house!
Conclusion
In short, if you see someone taking pictures of your house, then most likely it's an appraiser, a real estate agent, an insurance company representative, or maybe just a casual person looking for design inspiration. However, you can't take anything lightly. 
If you notice someone to be very suspicious, report the incident to the police immediately, and take all the precautionary steps from your end as much as you can.